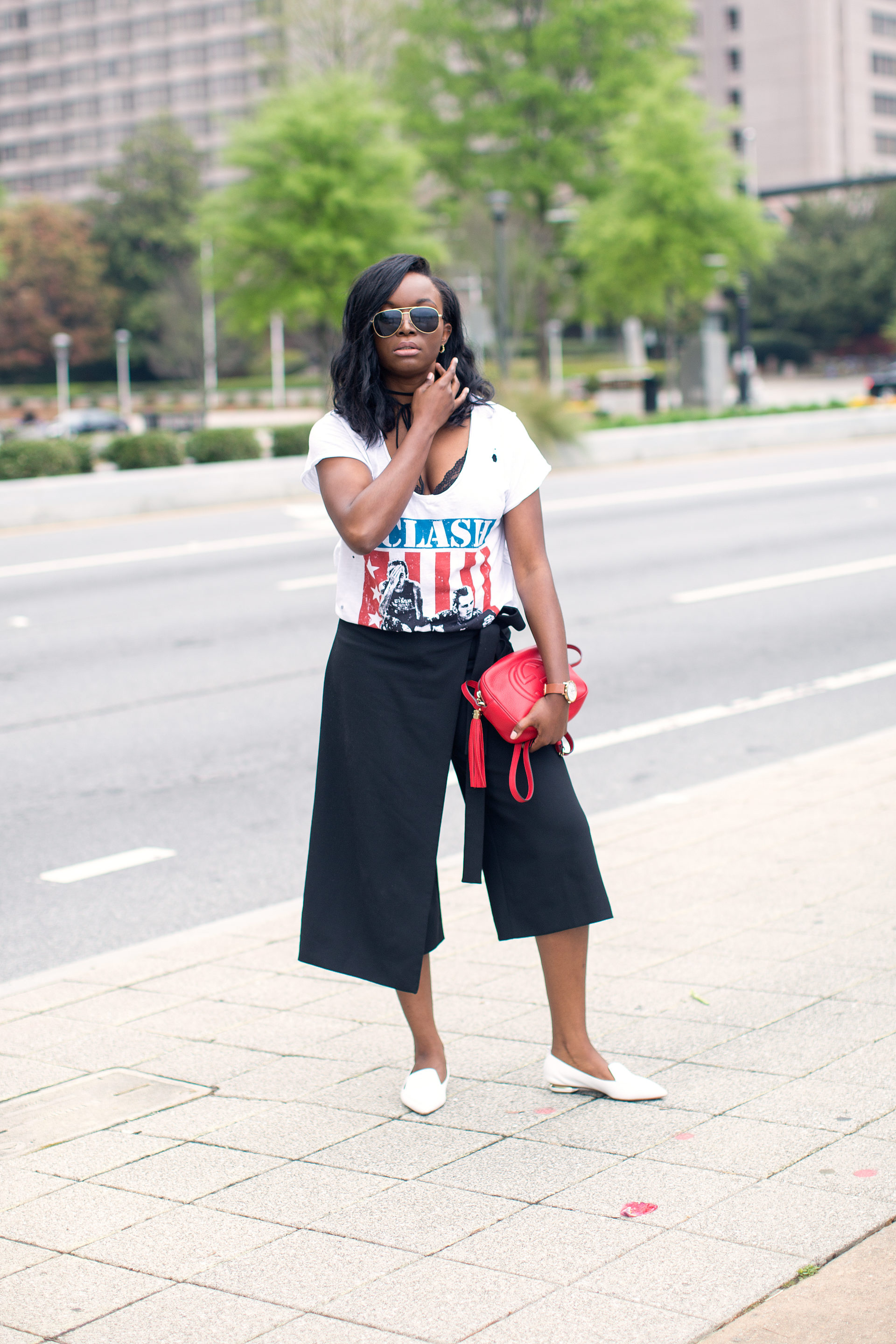 [
In another life, I totally would've been a music artist. For the longest time (even now!), I've wanted to learn how to play the guitar, and I still pick one up up every now and then when I'm feeling a little bored… which, unfortunately isn't that often these days! The highschool nerd in me has just about every single guitar chord memorized down-pat, but if you ever asked me to transition from one chord to the other while playing a song on-beat… well… lemme just say that you're in for the worst serenade you've ever gotten in your life
who's a freaking GENIUS when it comes to music
, picked up the guitar after me and totally blows my non-existent talent out of the water now! I guess in this life I'll just have to settle for Spotify playlists, car karaoke sessions, live music shows… and expressing my love of music through my wardrobe.
Enter my love of vintage band tees. Instead of pairing them with the customary destroyed denim, I prefer to give my t-shirts an updated look by contrasting them with crisp, tailored lines like these wrap-front culottes I picked up from COS a couple weeks ago. I bought the culottes thinking I could make them work for the office, but they're just a little too trendy for a corporate environment… especially when you're living in the South, as opposed to somewhere that's a little more fashion-forward like NYC. Since I haven't quite figured out how to make them work for my regular job, I dress them down for casual daytime looks like this!
wearing: Free People t-shirt | COS pants (similar) | Gucci bag | Nicholas Kirkwood flats | Christian Paul watch
shot by Udee B.